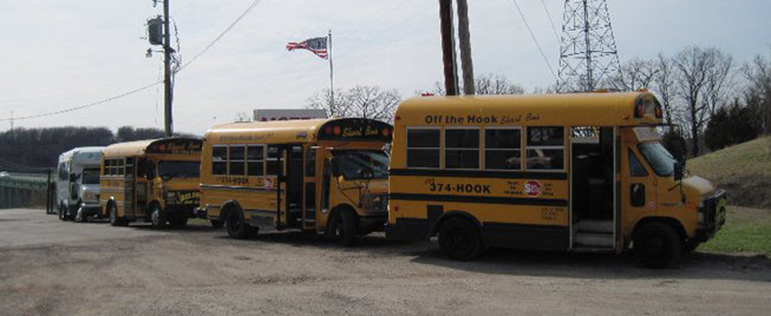 Safe Shuttle Service, LLC was established in February 2009 to provide safe transportation for you and your group during a special evening or night out.
Kent & Tricia Morris, owners, purchased the "OFF the HOOK" Short Bus in 2002 after Kent and friends were sitting around talking about getting a bus to use to go out for the evening with a designated driver. During the past several years, Kent and his friends have used the bus not only for the annual Lake of the Ozarks Pub Crawl, but other evening and events. This includes transportation to annual organization dinners, comedy nights, family outings, and wedding receptions.
With the encouragement of family and friends, Kent decided to put the bus into service for others to enjoy and SAFE SHUTTLE SERVICE, LLC was born.
Get your friends together and give Kent a call. He will get you set up with a single trip to one destination, round trip, day. afternoon or evening out.