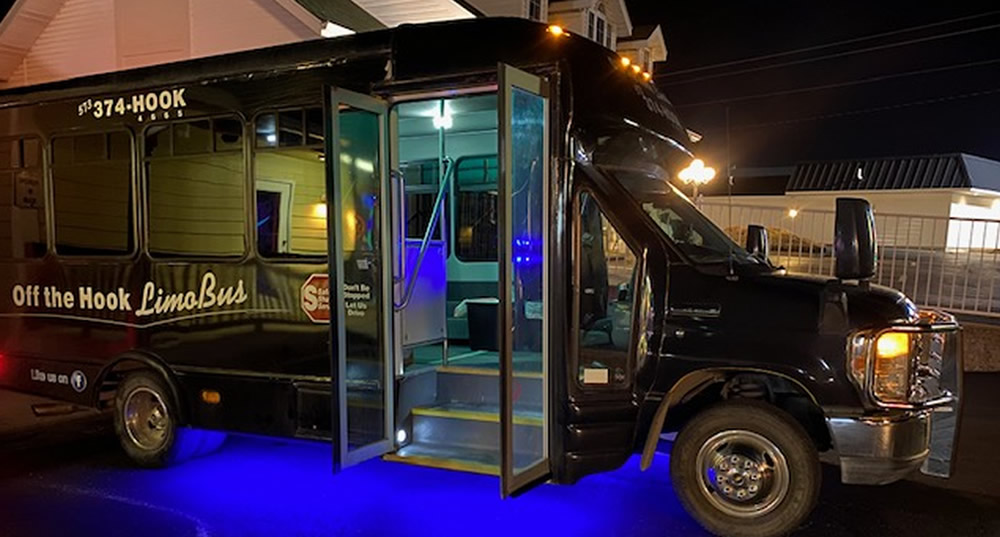 Safe Shuttle, LLC was purchased in December 2019 by Don and Wendi Sylva from Kent and Tricia Morris who started the business 10 years ago.
Safe Shuttle, "OFF THE HOOK", Short Bus was established to provide a safe, fun, and comfortable method of travel with a designated driver for special events or to simply go out with friends.
Don and Wendi also own Laurie Tent & Event Rental, LLC which provides rental items such as tents, tables, chairs, bounce houses, portable toilets AND a Safe Shuttle to transport your guests to Private parties, Weddings, Corporate Events, and Family Reunions. Check out the website at laurierental.com, to view the many items for rent.